From your Rabbi – Helping one another
03/20/2020 03:59:32 PM
Jewish Community of Greater Stowe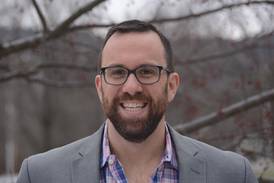 Dear JCOGS family,

We like to joke that at each holiday, we celebrate the following: "They tried to kill us, we survived, let's eat." This couldn't be more true! But it is not the complete story. It is not even the most important part.

Here we are as a society struggling to combat this coronavirus plague. And here we are between Purim and Passover. 
 
After we survived the ruthlessness of Haman, what did we do with our holiday? In gratitude, we give out mishloach manot presents to our community, and we offer tzedakah to those in need. And what do we do to mark Passover? We say: "Let all who are hungry come and eat."

Here's what our Purim and Passover story teaches, and what this moment needs: "How might we help others? How might we be with those with less means, those most vulnerable? Within our greater Stowe Jewish community? Within our greater community? Across this globe?"

As one of our members wrote to me last week: "We have been through this before and always come out ahead. However it's the poor and vulnerable that suffer as I am sure they are now — If I can be of help, please let me know."

Like the storytelling of Purim and Passover, we will be remembered for what good we did in this time — how we asked for help and how we helped others.

Your JCOGS chesed committee will be calling all of our members in the coming days. Do you need anything for yourself? PLEASE ask. We are here for you. Are you able to pick up some extra groceries for our members who cannot get out?  Would you be willing to make some extra calls? Contact jcogs@jcogs.org. And just pick up the phone and call your friends at JCOGS.

Join us TONIGHT online here at 5:30pm for some Shmoozing and 6pm for a Musical Shabbat service with special guests. Come see your JCOGS friends and be part of your community. We need you with us — we all need each other in this moment.

Be well, be safe, Shabbat Shalom,

Rabbi David

p.s. If you have not yet read my piece in the Stowe Reporter, click here.
Jewish Community of Greater Stowe
1189 Cape Cod Road
Stowe, VT 05672
802-253-1800
jcogs.org
Sun, June 13 2021 3 Tammuz 5781